This is a bit of a belated post to be honest. I didn't really know how to put into words how things had progressed during the start of this October season, but undoubtedly I'm pretty happy about things right about now!
If I keep it 100% with y'all, the thing is that all of these forward motions happened at a time when I was trying to explain to some of those closest to me why I'm hardly at hand or present as much as they'd like me to be. It's difficult to justify the time you've spent dedicated to something when people can't readily see the fruits of your labour. I found it was even harder to walk people through the sacrifices we make as creatives and why "time" is one of those things.
Anyway…fast forward a few days and I get the news the title track for my recent EP, "Train of Thought", is playlisted over at BBC 1XTRA courtesy of the great people at BBC Introducing. (Tune in all this week to catch #TOT getting spun).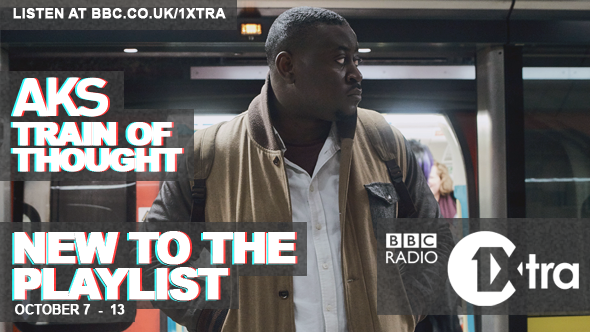 Beyond that though, I also get the news that beyond a performance slot at this year's inaugural Unsigned Music Awards, I've also been nominated for 2 awards!
The industry panel have me up for:
BEST ALBUM/EP/RECORD
BEST URBAN ACT
It's extremely humbling to be up in the mix alongside some insanely talented individuals.
I'm here continually giving thanks, ecstatic and hoping I get to take the award home.
Big ups to everyone who's been supporting and rocking out with the EP and just generally been following my career up until this point. I appreciate every single one of you.
I hope these recent events show just how dedicated I am and act as a smoke signal to others. To the peeps close to me, I'm sorry…but this is where my time's gone, and long may it continue to yield dividends! Love y'all.
#NothingMoreNothingLess